Well even though our Crimbo is going to be a frugal one this year I am feeling festive-y now, the tree is up and the deccy's are out , a new wreath has been maed for the front door and the dogs cards are all sent so all in all not too bad. There are two gifts under the tree all wrapped and hopefully they will not get chewed………….lol. There will be one or two more to go under with any luck ( except the dogs ones as they are nommable and will get stolen and opened before the day arrives ). I was very disappointed with the gift my son chose when it arrived as it looks very plastic-y and rather cheap even though it wasn't, I was so disappointed it caused me to blub a little but I am phoning the company this morning to see if I can return it and get something else for him.
Ronnii is doing well still except for a few little puking episodes and having to have her fur shaved short due to an attack of fleas that we have had trouble shifting but we think we have beaten them now fingers and paws crossed. Uji is coming on in leaps and bounds with his leg and I could not be more proud of him. Izzy continues to fight the fight against the evil seizure monster as does her Mom, it is most odd though as Uji knows when I am going to have one so I get enough warning to get myself in a safe position but he cannot tell when Izzy is going to have one. Maybe it is because me being somewhat larger than Izzy my electrical impulses are easier to detect who knows………… but he is very caring when she does have an episode, he constantly checks on her and sits or lays close by so she knows she is not alone even though I am always close by. He lays close when she is in post epi phase as well he really is such a sweetie pie and so is she, she does not let the fact she is an epi pup bother her at all. I feel so blessed to have the three of them and I really hope to be able to add another little boy to our pack in the new year then our numbers will complete.
Ohh my we had such high winds here yesterday that part of my fence in the front garden disintegrated so I have asked Santa to bring some new fence panels for Crimbo as I like the front to be secure just in case the pups ever got out there . It was bound to happen sooner or later as the bit that has gone had seen better days but it will be repaired asap.
Anyway that's about it for now apart from the fact that I would like to point out that we are getting Crimbo cards delivered daily……………. we as people have the grand total of 3 for us and the dogs have loads……….lol . To me this is how is should be .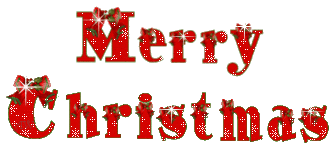 With Love And Seasonal felicitations
Momma Tea